Planning a road trip? What to check before you leave.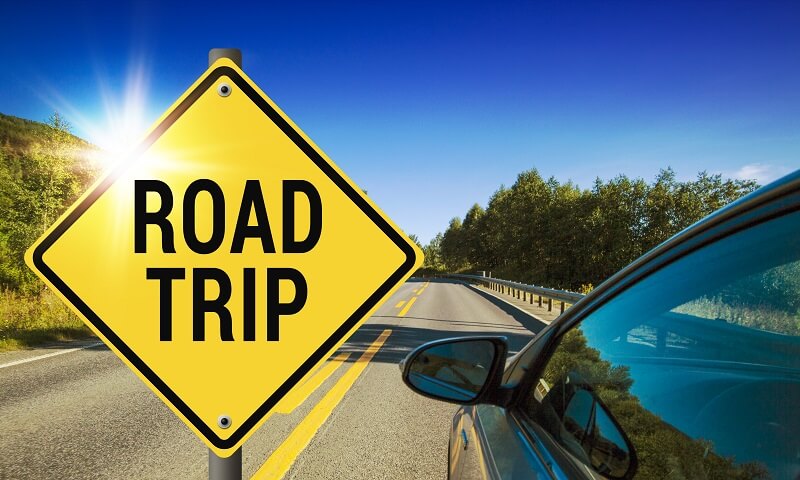 When we plan a road trip we systematically plan what we are going to take and how long it's going to take us to get there.
What we don't often plan is a check on our vehicles before we leave. Particularly at busy holiday periods like Christmas and Easter, you need to ensure you'll get to your destination with the least amount of stress and hassle!
It would be terribly inconvenient and frustrating to finally go on that long awaited road trip to find yourself broken down on the side of the road due to a lack of some simple checks of your vehicle and its tyres beforehand.
Bundall Tyres on the Gold Coast have put together some tips on what to check before you venture out on to the open road to ensure your trip goes as smooth as possible.
Tyre Pressure
Ensure your tyres have the correct amount of inflation to prevent premature wear or blow outs.
Tyre tread depth
If your tyres have a tread depth of less than 1.5mm you need to have them replaced. It is illegal and unsafe to drive with tyres that have less than the legal amount of tread.
Spare tyre
Be sure to check your vehicle has a fully inflated spare tyre in case you need to replace a flat or punctured tyre.
Tools
Check you have the necessary equipment to change a tyre if needed on your road trip. You should always have on board a jack and a tyre iron.
Battery
Check your battery has its cells topped up with distilled water and it is free from battery acid build which causes corrosion and could cause your battery to fail on your road trip.
Lights
Do a check of your headlights, indicators and brake lights to be sure they are functioning properly.
Bundall Tyres also recommend you pack some basic essentials in case of a breakdown such as:
Water

First aid kit

Torch

Toilet paper

Blanket
By undertaking some simple preliminary checks before you leave could avert a disaster or an abandoned road trip.
As always when you are embarking on a lengthy trip, be sure to let friends or family know where you are travelling to and your expected arrival time.
If after your vehicle checks you have some concerns about your tyres, call the tyre experts at Bundall Tyres on 07 5504 5666.
You can also visit or friendly team at our Gold Coast tyre shop where we can carry out a no obligation free tyre safety check before you leave.
If you need new tyres supplied and fitted before you go, we can take care of that too as we have a large range of quality new tyres and second hand tyres and wheels for passenger cars, 4WD's, SUV's, buses and caravans.